Setelah melalui perubahan jadwal pelaksanaan, Revolution of Education (Revoedu) membuka kegiatan Workshop Nasional Indonesia Berkarya yang merupakan rangkaian acara dari The 2nd International Webinar Series Educational Revolution (IWSER) 2022. Pembukaan workshop ini disambut sekaligus dibuka oleh Founder Revoedu, Evania Yafie, pada 8 Januari 2021.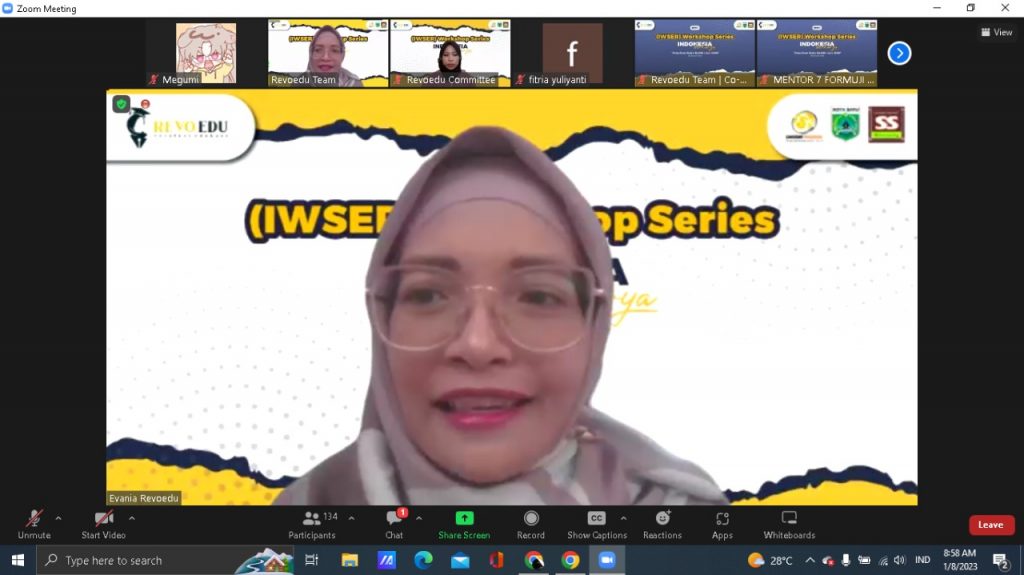 Dalam sambutannya, Evania Yafie kembali menekankan bahwa kegiatan ini bersifat sosial dan berharap kegiatan yang terdiri dari 4 sesi dengan tema yang berbeda ini, peserta mendapatkan banyak ilmu dan manfaat serta mampu menghasilkan karya yang bisa dipublikasi sehingga dapat menambah Curriculum Vitae masing-masing. Melalui sharing ilmu dalam workshop ini dapat saling melengkapi untuk melengkapi kapasitas di dunia pendidikan terutama di Indonesia.
Ketua Pelaksana IWSER 2022, Kartika Hudayana menambahkan kegiatan ini dilaksanakan sebagai bentuk perhatian dalam dunia pendidikan yang diharuskan untuk terus berkembang dengan ditunjukkan dengan adanya sumber daya manusia (SDM) yang profesional, terampil, dan kreatif. Dalam sambutannya, Kartika Hudayana turut memberikan peyampaian Pengenalan HKI, Book Chapter, Artikel Ilmiah, dan Media Pembelajaran.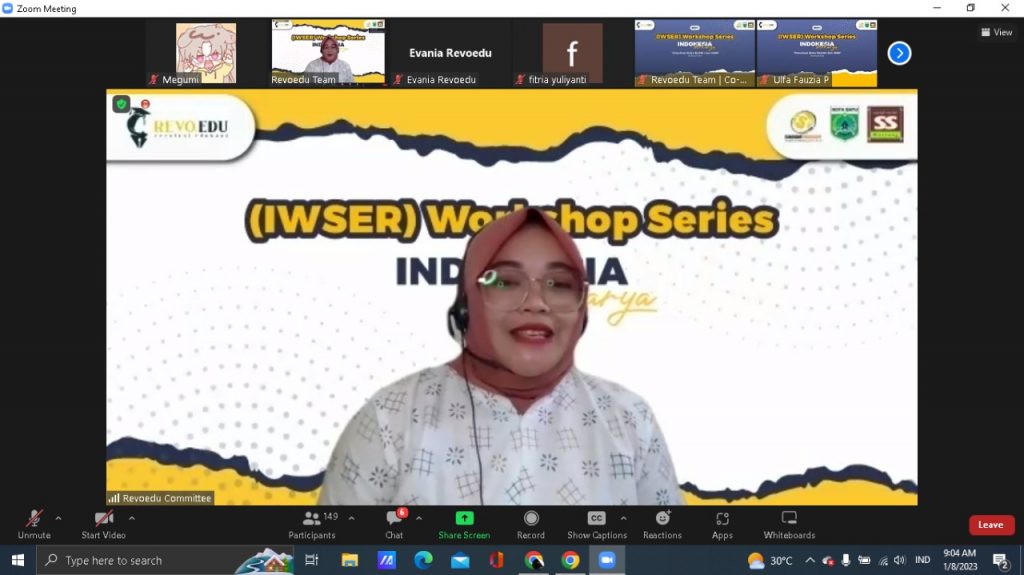 Acara dilanjutkan dengan penyampaian materi Sesi 1, yakni Penulisan Buku Ber-HKI dan ISBN yang dipaparkan oleh Inayatur Robbaniyah. Peserta yang terdiri dari praktikan pendidikan, mahasiswa, siswa, maupun masyarakat umum tampak antusias dengan pelaksanaan Workshop Sesi 1 ini. Cukup banyak peserta yang memberikan pengalamannya selama menerbitkan buku sebelumnya.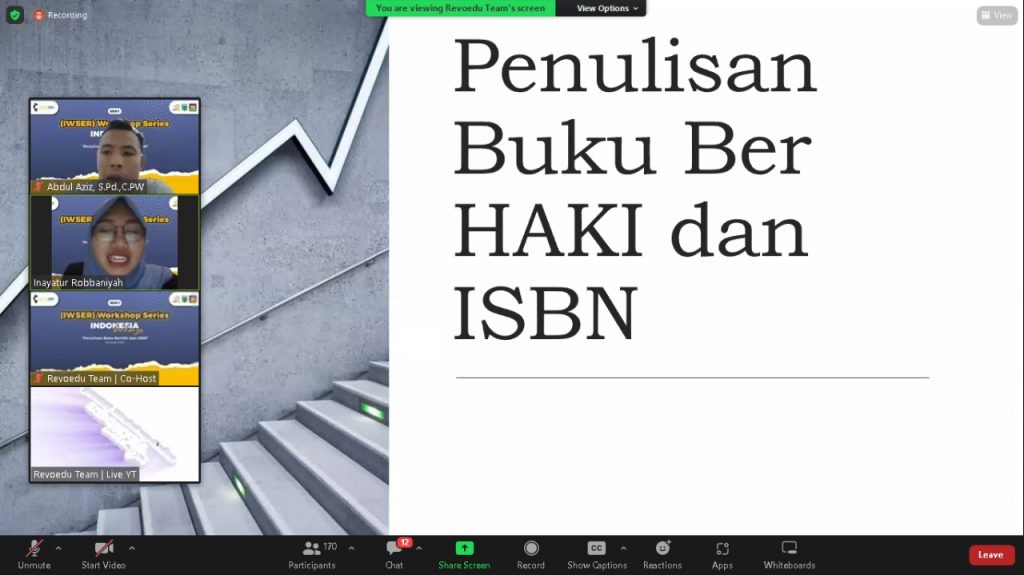 Panitia Workshop juga memfasilitasi konsultasi penerbitan bagi peserta yang memiliki karya buku sendiri dan berkeinginan diterbitkan. Selain itu, siaran ulang Workshop Sesi 1 ini tetap dapat disaksikan pada channel youtube Rosevonia Channel.