NALI (New Academia Learning Innovation) merupakan serangkaian kegiatan tahunan yang diselenggarakan oleh UTM (Universiti Teknologi Malaysia) untuk mengenalkan berbagai macam inovasi praktik pembelajaran dalam pendidikan. Bertemakan "Nurturing Hyflex Teaching and Learning Innovation", rangkaian kegiatan NALI sendiri meliputi Keynote and Plenary, K-sharing Workshops, Exhibition and Competition, Micro-Credential Competition, dan Pecha Kucha Future Ready Educators.
Salah satu rangkaian kegiatan, yakni Pecha Kucha Future Ready Educators, yang berupa penyampaian presentasi dengan format presentasi PechaKucha. Presentasi PechaKucha sendiri merupakan teknik penyampaian presentasi dengan format 20×20, yaitu menggunakan 20 slide atau gambar dan masing-masing slide ditampilkan selama 20 detik. Format presentasi ini diperkenalkan dan diciptakan oleh Astrid Klein dan Mark Dytham dari Klein-Dytham Architecture pada Februari 2003 ketika mendirikan PechaKucha. Melalui format presentasi ini, diharapkan pembicara dapat menyampaikan presentasinya dengan singkat, sederhana, namun dapat menjangkau seluruh isi konten dalam waktu kurang dari 7 menit. Sesuai dengan ide inspirasi awal, yakni "talk less, show more".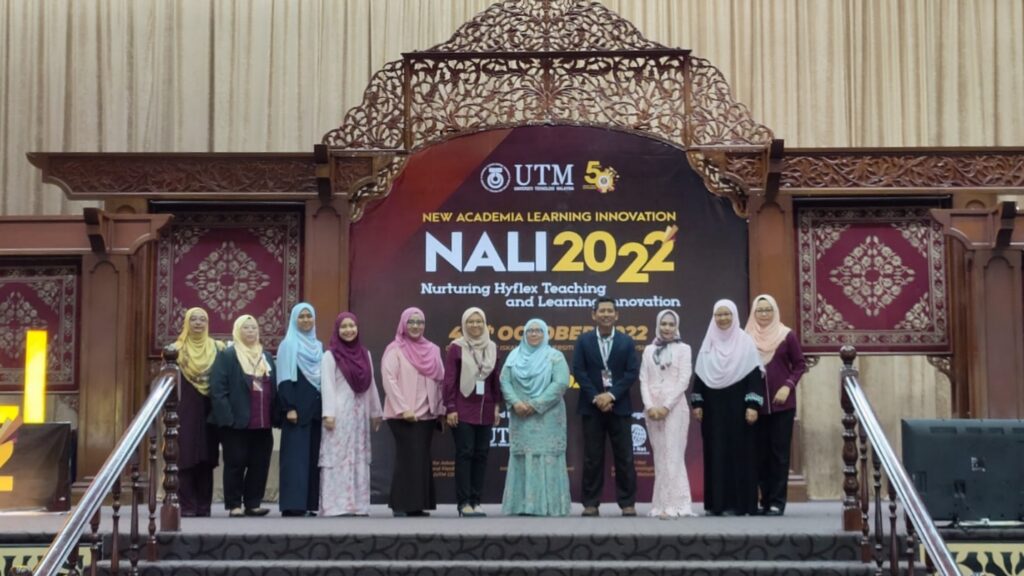 Presentasi Pecha Kucha pada NALI 2022 ini memiliki 11 tema, di mana setiap pendaftar hanya dapat mengajukan permohonan sebagai pembicara pada salah satu tema saja. Tema yang akan diajukan adalah Service Learning dengan tajuk "SMART-P Improves Parents Knowledge, Skills, and Locus of Control for The Excellent Generation". Pendaftar akan diseleksi dan pembicara yang lolos seleksi akan melakukan presentasinya pada 5 Oktober 2022, bertempat di Pentas Utama Dewan Sultan Iskandar, UTM Johor Bahru, mulai pukul 11.30 hingga 13.00 MYT.